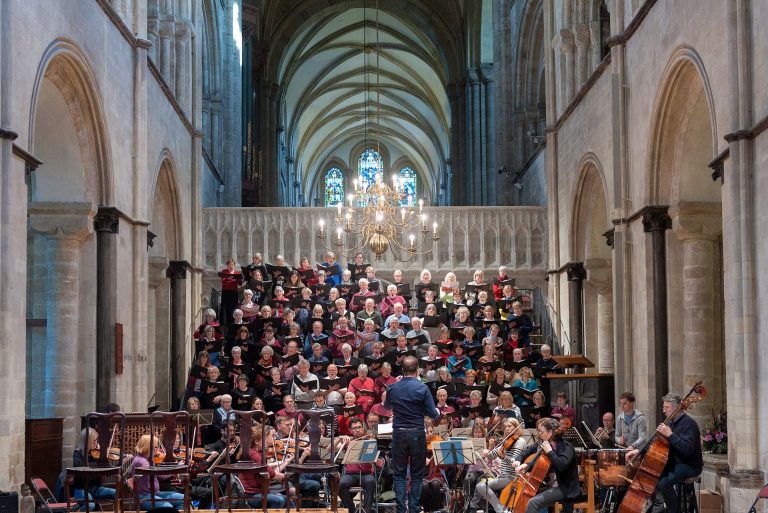 New members are always very welcome! If you would like to consider joining as a member, come along to any rehearsal to sing or listen, and to meet us. If you do decide to join, you will have a very short (and easy) voice test with our Musical Director to agree on the most suitable voice section to join.
After the long enforced gap during the pandemic, we have now resumed rehearsals - for more details, see the Rehearsals page.
Singing in a choir is good for you! Why? Our members will tell you it's a joy and a buzz working together as a team to learn wonderful music and deliver an enjoyable experience for ourselves and our much-valued audiences. Quite simply, singing makes you feel good in mind and body.
And as well as singing locally we also travel further afield on tour - we look forward to resuming that soon as well.